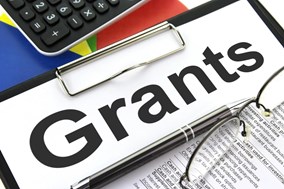 SW9 residents can now apply for an educational and employment grant of up to £300 which may be used towards covering for training course fees, course materials, travel or childcare provisions whilst attending a course.  The grant can also help cover costs associated with gaining employment such as help towards funding new interview clothes or equipment for specialist jobs e.g. construction.
You must be aged 16 years and above to apply.
Please use the grant application guidance to help you complete this form. All sections must be completed, signed and dated before returning to getinvolved@sw9.org.uk
Please allow 15 working days for a decision to be made on your application.  This may increase if there is any queries relating to the application.
For more information, please contact Komal Doan, SW9's Community Engagement and Communications Manager:
Telephone: 0207 326 3700
Email: getinvolved@sw9.org.uk
Website: Using the 'Contact us' form
SW9 Educational and Employment Grant Funding Application Form