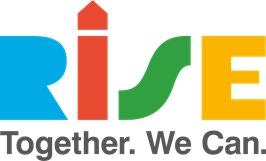 SW9 are proud to present the RISE programme, offering our residents a suite of engagement opportunities that will bring the Stockwell Park community together, develop residents talents and introduce a new era of engagement.
All sessions are free for SW9 residents and you may register on multiple engagement opportunities as you wish. All we ask from you is your time and commitment. Reservations will be made on a first come first serve basis.
To find out more and to register, simply click on the tabs below or view our new Menu of Involvement. 
Resident Engagement Strategy 2021-24
Your community spaces
As part of the regeneration programme, SW9 have acquired two community spaces at:
SW9 Resource Centre, 13 Benedict Road, SW9 0FS
SW9 Learning Centre, 153 Stockwell Road, SW9 9FX
Keep an eye out for more information on these.
Let's Rise together.
Watch a short video about the RISE programme
Get involved today
Your latest RISE opportunities:
Other ways to get involved
In addition, we have also completely overhauled our engagement opportunities, giving you a number of different ways in which you can work alongside SW9 to make sure that you can make a real difference to how housing services are provided to your community. You can find out all about these by clicking on the tabs below:
How does getting involved benefit me?
By getting involved you can:
Shape services
Effect change
Monitor performance
Be involved in the management of your home
Enhance your local community
Improve your own skills
How do you support my involvement?
We offer a variety of support for our residents who get involved with SW9 Community Housing and their community. Where relevant we can:
Reimburse childcare costs
Provide taxis for vulnerable residents
Offer  thank you gift vouchers and other incentives
Offer training opportunities
Our Community Engagement and Communications Manager is available to support you and answer questions.
Sign me up!
If you would like to speak to someone about any of these opportunities, please contact Komal Doan, SW9's Community Engagement and Communications Manager, using the details below.
Telephone: 0207 326 3700
Email: getinvolved@sw9.org.uk
Website: Using the 'Contact us' page.