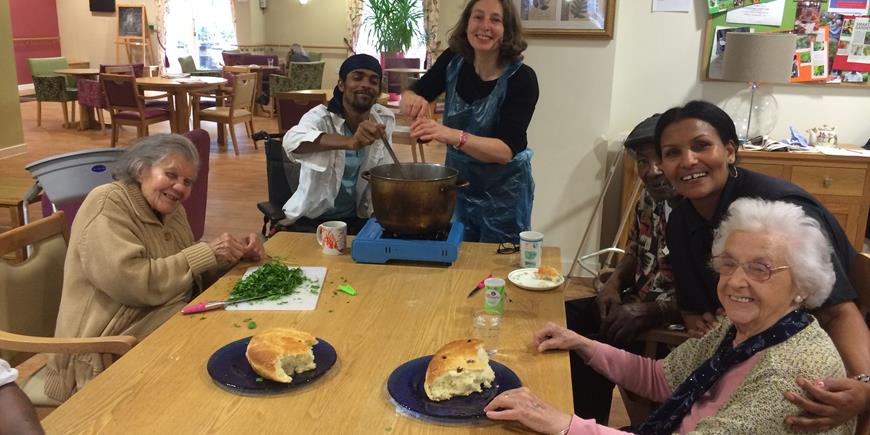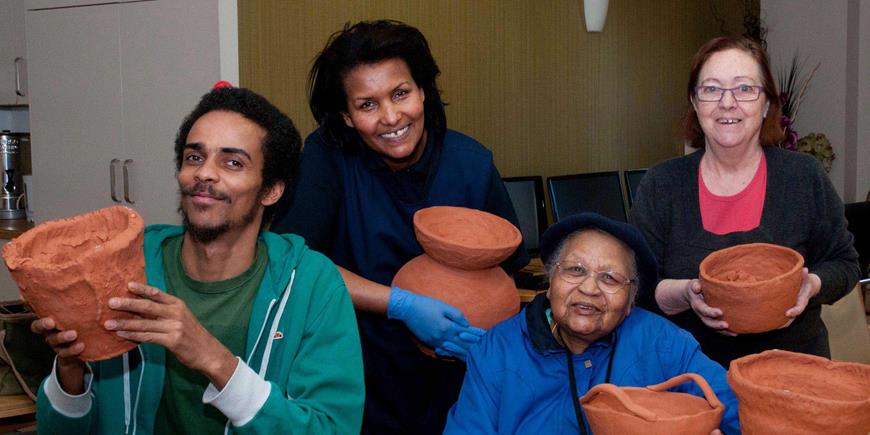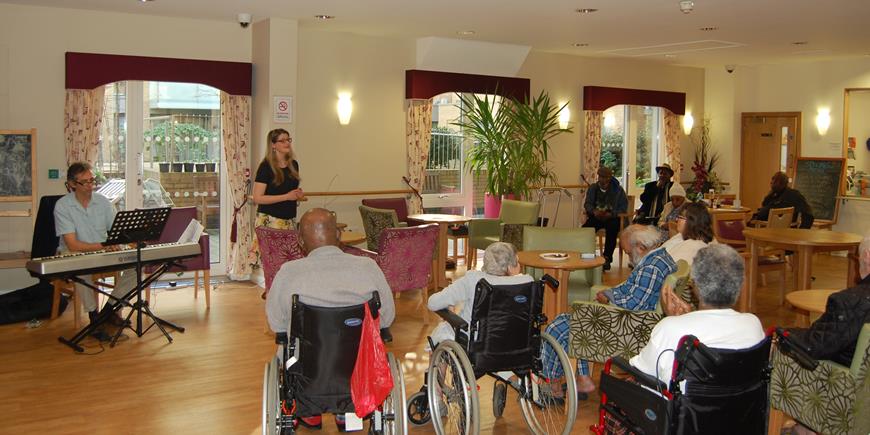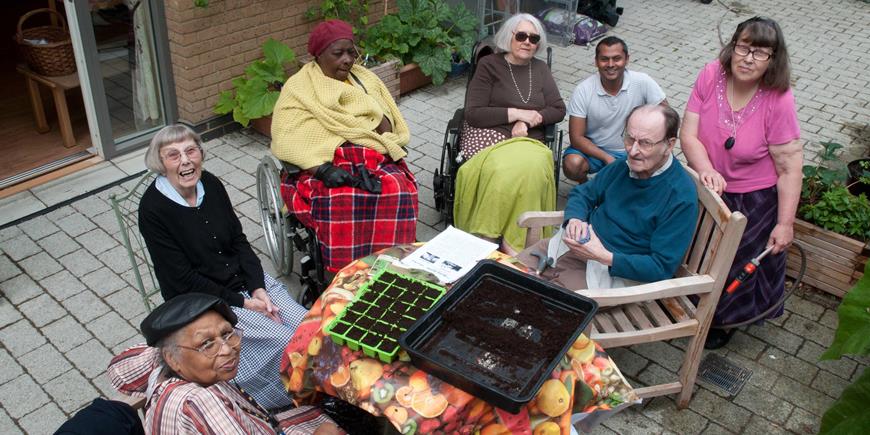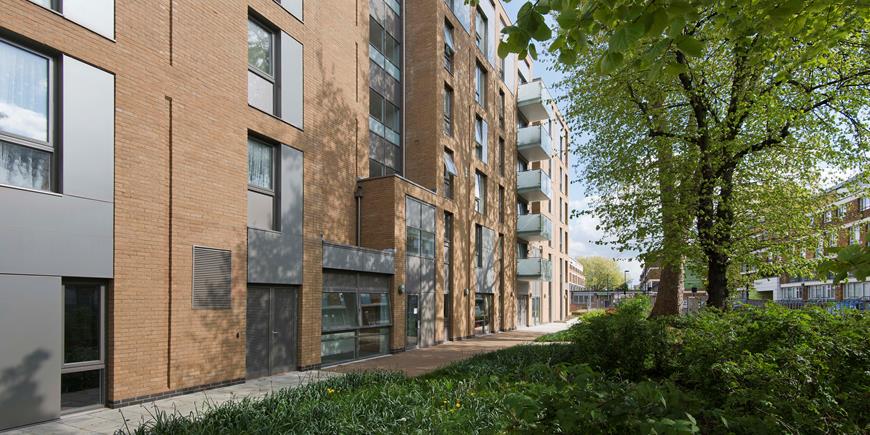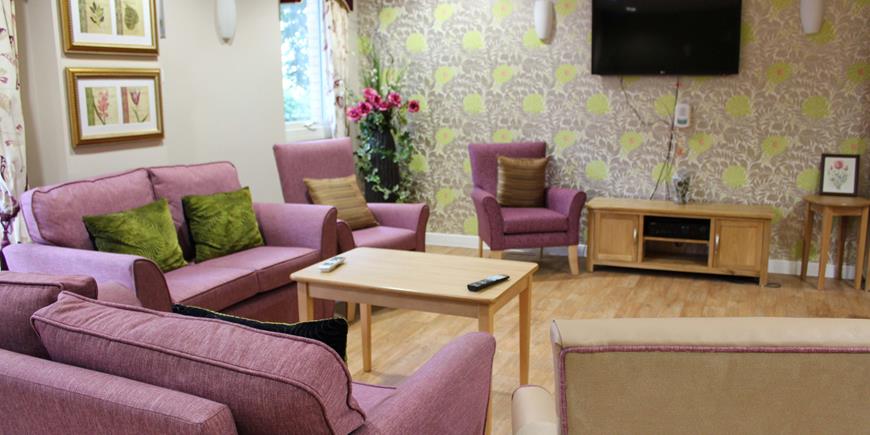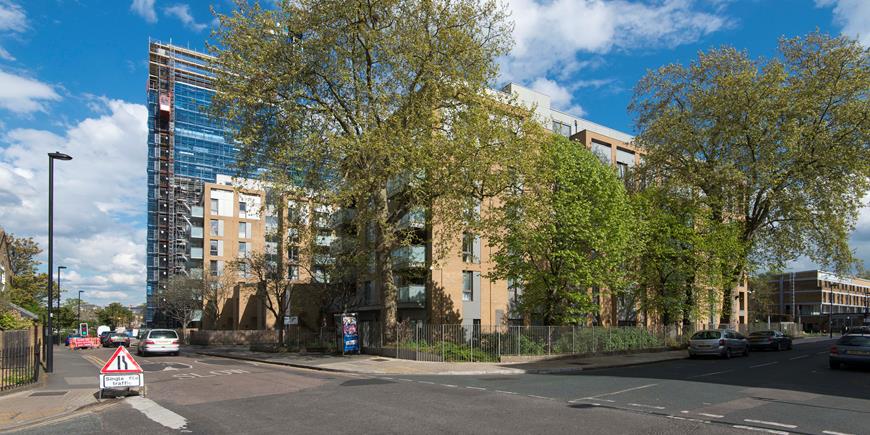 Our purpose built extra care sheltered housing scheme supports older people in maintaining their independence with self contained accommodation to mobility standards. Extra care housing tailors support and care to our residents' needs and offers social and recreational activities.
Carers are based at the scheme 24 hours a day, seven days a week and deliver personal care to meet the regularly assessed needs of each resident. Our scheme has an on site manager and 24 hour emergency cover via a community alarm.
Is our Extra care for you?
Extra care housing could suit you if:
You are in need or in receipt of social care and will benefit from living in an extra care environment
You have a disability
You are a resident of Lambeth
Our Extra care scheme
Our extra care scheme in Lambeth is called Helmi House, which offers studios, one and two bedroom flats. The scheme is wheelchair accessible and has a lift. Residents will have their own personal care plan, which is the responsibility of Lambeth Social Services and a housing support plan, which we are responsible for.
Helmi House offers these services:
Day and night care service
Security entry phone and CCTV
Lift to all floors
Level access shower facilities
Fully wheelchair accessible flats. Some flats are wheelchair adapted.
Communal lounge
Guest room
Laundry room
Hairdressing
Computers
Garden
How to apply
Our Extra care schemes are allocated via referrals from Lambeth Adult Social Services who you can call 020 8937 4300.
If you are already a resident of SW9 Community Housing, speak to your Scheme Manager or Neighbourhood Services Officer.
Each referral is assessed for care and support needs.