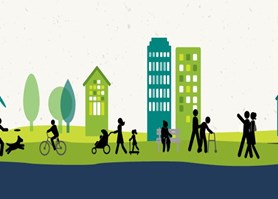 At SW9 we are committed to providing a high quality service to our residents. To achieve this, we need to know that residents needs and expectations are being heard and where possible, acted upon.
One way of achieving this is through improved communications between residents and SW9 through Residents' Associations.
If you are interested in setting up a Residents' Association then please take a look at the Guide and associated documents below to find out all about how to get started. Alternatively, contact Komal Doan, SW9 Community Engagement and Communications Manager, via:
Telephone: 0207 326 3700
Email: getinvolved@sw9.org.uk
Website: Using the 'Contact us' page.
A guide to setting up and running a Residents' Association