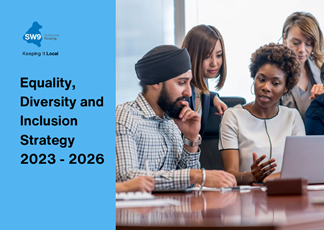 SW9 Community Housing strives to create and uphold an inclusive place of work where colleagues can be themselves, reach their full potential and help towards SW9 achieving organisational goals.

Please see our Equality, Diversity and Inclusion Strategy 2023-2026, which outlines the vision, purpose, and future plans of why and how SW9 Community Housing will fulfil the commitments of the Strategy. 
The Strategy is aimed for our employees, our management and for the community we serve.