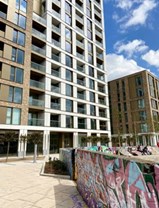 In this section, you can find information updates, block letters and meeting minutes that are specific to your block.
Investing in your Community Survey
SW9 Community Housing serves over 1,700 homes and our community varies from the very young to the very old, all with varying abilities and talents.
Community engagement comes in many forms and SW9 is reaching out to the residents of 151 Stockwell Road and 9 Benedict Road to create a collaboration where your interest, your skills, your talent, and your network can be used to engage with the wider community.
This short survey is to learn more about you and your views in engaging with the SW9 community and learn more about how you can get involved.
Please complete this short survey by 17 November 2023, after which the findings will be discussed at a focus session on Tuesday 28 November 2023 at our Learning Centre at 6pm.
INVESTING IN YOUR COMMUNITY  Survey 
Pipe Noise Update 14 July 2023
For the latest meeting minutes, please click on the image below: