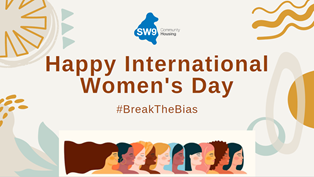 At SW9 we're supporting International Women's Day 2022. 
International Women's Day is a global day celebrating the social, economic, cultural, and political achievements of women. The day also marks a call to action for accelerating women's equality.
To celebrate women, we have put together a presentation of six different individuals who have famously fought for gender equality.
Watch the SW9 International Women's Day 2022 video on Youtube