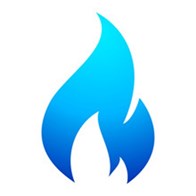 What is happening?
As you may already be aware, the UK is currently experiencing rising energy costs.
This is due to the wholesale costs for energy rising, leading to price increases for the consumer.   
What it means for you
It is expected that this will impact on all SW9 residents to some extent through considerable energy cost increases.
Advice and support available
We are aware that price rises may be of great concern to you and we are advising all households to plan their budgets to help them through this period.
If you are worried about how these will impact you, please do not suffer in silence. Our Rent and Leasehold teams are here to help you with advice, guidance and to sign post you to support.
You can contact the team today on:
TELEPHONE: 0207 326 3700
EMAIL: info@sw9.org.uk
The 'Debt and money support' page on our website also has a number of links to organisations that may be able to help, including the Lambeth Household Support Scheme
Visit the 'Debt and money support' page
In addition SW9 offer a Hardship Fund for residents that may be suffering financial constraints. For more information or to apply, please click on the button below.
Visit the 'SW9 Hardship Fund' page