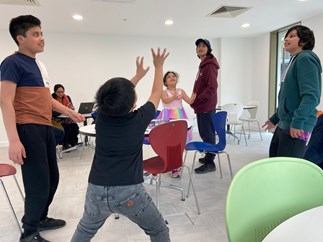 SW9 Community Housing is proud to provide excellent resident engagement opportunities for our residents.
Our current Resident Engagement Strategy comes to an end in 2021 and we are looking to develop a new 2021-24 strategy to ensure that we are spreading awareness and providing the activities you want to take part in.
To help us do this, we have created a survey for you to complete. We will use the results to shape and develop the new strategy.
To take part in the survey please click on the button below:
Take the Resident Engagement Survey today
Your feedback is incredibly important to us. It lets us know what we are getting right and where we need to improve. Only by working together can we shape and deliver services that truly meet the needs of current and future residents, improving lives and the local community.
All completed questionnaires will be entered into a free prize draw where six residents will win £50 in gift cards of your choice.