Each month we will be producing short articles about different aspects of fire safety. This month's topic is the importance of testing your fire alarm each week.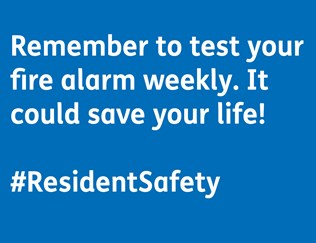 Please remember to test your fire alarm weekly. It could save your life.
Press and hold the 'test' button on the alarm. A loud siren should sound. If the sound is quiet or you cannot hear it, replace your batteries immediately
If you have questions or would like some help creating a safety plan, please give the Network Homes Fire Safety team a call on 0300 373 3000.