SW9 is a community. It is at times such as these that we need to do our best for ourselves, our families and each other. There are many stories to tell of how we are responding to Coronavirus (COVID-19) and its impact on our lives.
In an ongoing series of interviews, we are asking a number of staff and volunteers about how their lives have changed since lockdown; what they have been doing, how they have been doing it and how they are getting on.
Lockdown Lives 3: Marcia Scott, SW9 Volunteer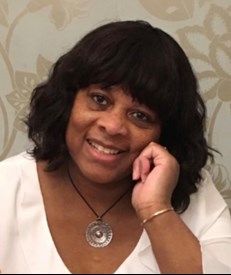 Marcia Scott is an SW9 volunteer. She runs the incredibly popular Festive and Easter Hampers for older and vulnerable residents on the Stockwell Park Estate and surrounding street properties. She also regularly runs craft stands at our events. We asked Marcia a little bit about what she has been doing since lockdown. 
Under normal circumstances, what is your day like? 
I run a Parent and Toddler Group. I enjoy the group as I get to do a lot of craft with the children and parents which they enjoy. We also offer a lot of support to families. 
Just before lockdown happened I was about to start the shopping for the Easter Hampers. I had the lists together but we had to postpone it due to Coronavirus. I'm looking forward to still doing them, just later in the year. This will actually be the tenth year that we've done the hampers which is something to celebrate!
Could you tell me how this has changed during lockdown? 
As I am currently unable to open the toddler group this has meant I have a lot of time to get on with crafting.
Since lockdown I've been making bags which I'll later donate to be sold to raise funds for a charity called Smile Train. I've made loads already but there are still more that I would like to do! 
Smile Train supports children with cleft lip and palate:  "Smile Train was the first cleft-focussed organization with a model of true sustainability - providing training, funding, and resources to empower local medical professionals in 90+ countries to provide 100%-free cleft repair surgery and comprehensive cleft care in their own communities.
"Many children with untreated clefts around the world live in isolation, but more importantly, have difficulty eating, breathing, hearing and speaking. Cleft treatment is safe, and the impact on the child is immediate." 
What has been the most challenging thing for you personally since lockdown? 
For me it's been not getting out and about. I'm usually always on the go, with work and crafts. I was looking forward to attending a few exhibitions but they've been postponed now.
I haven't been able to see my children or my  grandchildren. I normally see them all the time but we talk a lot on the phone. They miss the hampers too as they really enjoy helping pack them. Hopefully we can all get together and do that soon when this is over.
Is there anything else you would like residents to know?
I'd like the older and vulnerable residents to know that we will be doing the hampers again! A bit later than planned, but they will happen!