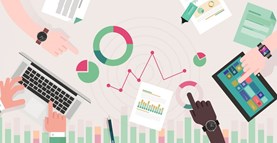 Knowing where to start is a major challenge for anybody who is thinking of setting up in business. This course is led by experienced entrepreneurs and will help learners turn a business idea into a real business plan.
Designed to meet the needs of residents with no previous business experience or academic qualification, the delivery style is inclusive and welcomes any business idea.
The course also offer you 6 business clinic / mentoring sessions, a site visit to Glows (a workspace just for new start-ups), a chance to market and promote your new business with networking opportunities and a certificate of completion.
Once your registration is confirmed, you are expected to attend all ten sessions.
Requirements: 
The Start Your Own Enterprise (online) course is delivered in partnership with Tree Shepherd.
If you are interested in getting involved, please contact Komal Doan, SW9's Community Engagement and Communications Manager:
Telephone: 0207 326 3700
Email: getinvolved@sw9.org.uk
Website: Using the 'Contact us' page.