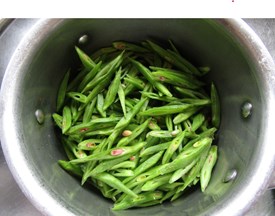 If you live at Helmi House and would like the opportunity to improve your health and wellbeing, then our weekly Exercise Sessions are the perfect starting point. Sessions include gentle chair exercises, practising breathing techniques and relaxation.
Once a week a local resident also cooks up a fresh and healthy meal for Helmi House residents with ingredients often coming direct from the garden.
If you are interested in getting involved, please contact Komal Doan, SW9's Community Engagement and Communications Manager:
Telephone: 0207 326 3700
Email: getinvolved@sw9.org.uk
Website: Using the 'Contact us' page.