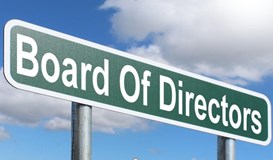 It's an exciting time to join the SW9 Board. We have big decisions coming up that will make a fundamental difference to the future of Stockwell Park. To help us on this journey, SW9 is currently looking for new voluntary Resident Board Members to join our amazing team.
We would especially welcome applications from:
Women.
Those from our Portuguese and Spanish communities.
Those with a background in Finance.
Those with a background in Social Housing.
Benefits of being a Board Member include:
An opportunity to 'give back' to the local community.
Valuable high level experience for your CV.
Full training and buddy system.
Paid out of pocket expenses.
Away day
When at full capacity, the SW9 Community Housing Board is made up of 5 tenants, 5 leaseholders, 2 independents and 1 Lambeth Councillor. Homes and the people who live in them are important to us. They're the reason we do what we do.
SW9 Community Housing came into being in 2016 to work closely with Stockwell's residents and build a bright future for the estate. As the housing management organisation for the Stockwell Park Estate, we manage the day-to-day housing services for around 1,800 homes on behalf of the landlord - our parent company, Network Homes.
There's a strong sense of community and a tradition of resident involvement in the way that the housing on the Stockwell Park Estate is managed. We think it's that tradition and heritage that makes the area so special.
If you would like to apply to become an SW9 Board Member and playing your part in shaping the future of Stockwell Park and surrounding street properties, then please download the application pack and return it to:
Alternatively, for more information on what it means to be an SW9 Board Member, please give us a call on:
Please note that this is an 'expenses paid only' voluntary position.
The closing date for applications is midnight on Sunday 14 August 2022.