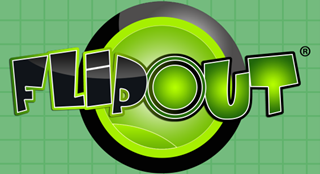 We are pleased to present a trip to Flip Out for SW9 Community Housing households!
You can enjoy a 3 Hour Experience inside the arena and you will have full access to all attractions and areas during your session - the ultimate indoor experience!
Date: Tuesday 15 February 2022
Time: 1:30pm
Venue: Flip Out Croydon, Centrale Shopping Centre, Frith Road, Croydon, CR0 1TA
In order to secure your booking, you will be asked for your card payment details. 10% of the cost of your party will only be deducted for 'no shows'.
Places are given on a first come, first served basis. As they are limited you are not guaranteed a space until a confirmation is sent by SW9.
**Please note you are required to arrange your own transportation to the venue.**
To book a place, please contact Komal Doan, SW9's Community Engagement and Communications Manager on: