Our partners at the Community Trust will be hosting some great new opportunities for you and your family this week.
Creative Flow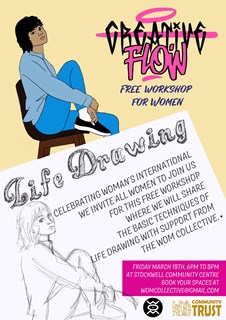 Life drawing Class for women.
Celebrating International Women's Day the Community Trust is inviting all women to join them for this free workshop where they will share the basic techniques of life drawing with support from the WOM Collective.
DATE: Friday 18 March 2022
TIME: 6-8pm
BOOK YOUR SPACE: womcollective@gmail.com
Design your Jubilee Bunting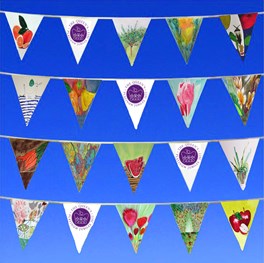 All abilities welcome. Activities will include watercolour painting, acrylic painting and collage. The initial theme in the Arts Workshops will be the Queen's Platinum Jubilee. Designs will be transferred to Bunting as part of the Jubilee Celebration.  Art materials will be provided as well as resource materials. Participants are welcome to bring in any resource material they might have.
DATE: Starting on Friday 18 March 2022
TIME: 10.00am - 12.00am
BOOK YOUR SPACE: For further information: info@thetrust.org.uk or 020 7924 9899
Help your child to communicate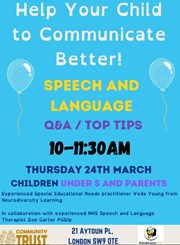 Do you have a child under 5? If so come along to this session with veda Young from NeuroDiversity Learning to some top tips about communication. 
DATE: Thursday 24 March 2022
TIME: 10.00am - 11.30am 
BOOK YOUR SPACE: For further information: info@thetrust.org.uk or 020 7924 9899