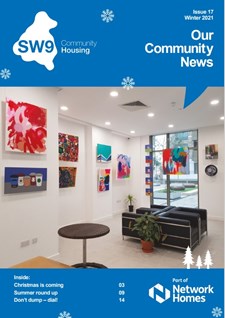 Your spring edition of 'Our Community News' is now available to read online on our 'Publications' page.
Your copy should arrive in the coming days. If yours doesn't arrive by Friday 3 December, please let us know by contacting communications@sw9.org.uk
This issue also comes with a copy of the SW9 Community Calendar for 2022.
A digital mailing list for the newsletter is now available. Please let us know if you would like to only receive digital copies in the future.
Read your winter edition of 'Our Community News'
Check out the 2022 Community Calendar