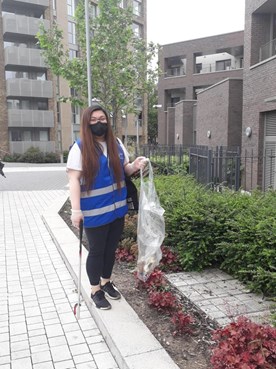 On Thursday 10 June, staff from the SW9 office were out and about on Stockwell Park, picking up litter and helping to improve the local environment.
We asked Kelly Tran, our Community Engagement Apprentice, to tell us a little more about the day and why it came about:
"We were inspired by The Great British Spring Clean, a campaign run by Keep Britain Tidy, between 28 May-13 June.
"It seemed like a great idea to support the cause and do our bit so, on 10 June 'The Great SW9 Spring Clean' took place with a group of staff – including one of our board members – volunteering to pick up litter from different areas of our estate.
"The half day activity was really successful. Not only were we able to help and contribute to a good cause but we also got to keep our environment clean. I also really enjoyed having the chance to get to know my colleagues even better – which was great as we've largely been in lockdown since I began.
"Mission Complete! The national campaign left 1.15 million miles of British outdoor spaces cleaner and greener – including Stockwell Park!"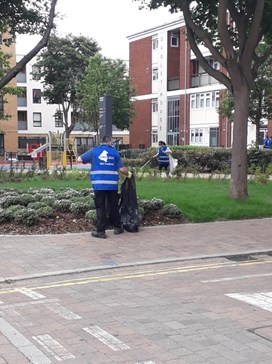 If you would like to know more about activities that SW9 carry out on Stockwell Park, please contact Komal Doan, SW9's Community Engagement and Communications Manager:
Telephone: 0207 326 3700
Email: getinvolved@sw9.org.uk
Website: Using the 'Contact us' form