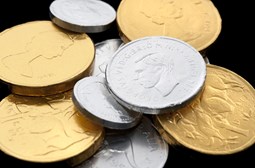 Christmas is coming and we know that it can be an expensive time with priorities shifting to presents, parties and family get-togethers.
SW9's Income Team are therefore reminding residents about the importance of keeping up with rent payments during the festive period:
"Before you start buying presents and planning parties, think carefully about how much you can spend and set yourself an affordable budget. Putting a plan in place to prevent rent arrears occurring will help to ease some of the financial stress associated with the Christmas and New Year period. It's really important to make sure all your priority bills are being paid such as rent, gas and electricity.
"Missing rent payments in December and January means that you will start the New Year with arrears and we will be forced to take action to recover monies due. Let's make 2022 a happy New Year."
If you have any queries about your rent you can download our 'Paying your rent' leaflet by clicking the button below or call the team today on 0207 326 3700.
Download the paying your rent leaflet
Top tips for keeping up to date with payments this Christmas:
Set yourself an affordable budget.
Inform Housing Benefit / Universal Credit if there is any change in your circumstances that may affect your entitlement to benefits.
Where possible, try to pay an additional week's rent early in December so you're not caught out as Christmas draws closer. If you've paid an extra week of rent in advance, it removes the worry.
If paying an additional week's rent in advance would be a struggle, continue paying your rent as normal, but consider adding a little extra each week in the lead up to Christmas. That way, you'll be up to date, or even a little ahead.