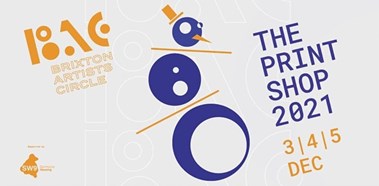 The Brixton Artists' Circle is back with a festive treat to kick off the holiday season!
You are invited to attend BAC Print Shop between Friday 3 and Sunday 5 December at the SW9 Learning Centre
A huge amount of amazing work will be exhibited with pieces for sale starting at £40.
In addition, SW9 residents are also welcome to attend the launch reception and meet the artists:
Date: Friday 3 December
Time: 7pm
Venue: SW9 Learning Centre, 153 Stockwell Road, SW9 9FX (near the Skate Park)
Get your free ticket to the launch now
The Brixton Artist's Circle is an association for local artists with the intention to inspire, support, and connect.  

The exhibition is supported by SW9 as part of the RISE programme of resident engagement.