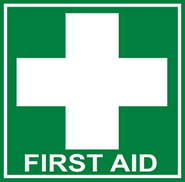 ***Due to the ongoing impact of the latest COVID variant, SW9 are sorry to announce the First Aid Training, scheduled for Thursday 13 December, has been postponed until further notice.***
As part of your RISE programme we are offering a free First Aid Training course.
This two-day accredited training is an opportunity for you to learn how to treat minors in case of a first aid emergency.
This accreditation can be used towards applying for jobs in schools, nurseries and other settings with young people.
DATE: Thursday 13 January – Friday 14 January 2022
TIME: 10am-4pm
LOCATION: SW9 Resource Centre, 13 Benedict Road, SW9 0FS
To book a place, please contact Komal Doan, SW9's Community Engagement and Communications Manager, on:
Please note: Event details may be altered at short notice based on national COVID-guidance.