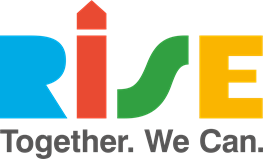 SW9 are proud to present the RISE programme, offering our residents a suite of engagement opportunities that will bring the Stockwell Park community together, develop residents' talents and introduce a new era of engagement.
All sessions are free for SW9 residents and you may register on multiple engagement opportunities as you wish. All we ask from you is your time and commitment. Reservations will be made on a first come first serve basis.
To find out more and to register, please visit our 'Get involved' page, check out your latest edition of 'Our Community News' or watch the video on the SW9 Youtube channel.
If you would like to speak to someone about any of these opportunities, please contact Komal Doan, SW9's Community Engagement and Communications Manager: 
Telephone: 0207 326 3700
Email: getinvolved@sw9.org.uk
Website: Using the 'Contact us' page