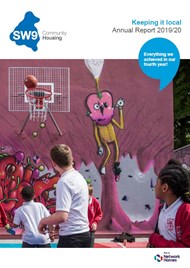 SW9 has now published its Annual Report to residents for the financial year 2019/20. It details everything we have achieved in our fourth year while also highlighting areas in need of improvements. 
You can read the Annual Report on our 'Publications' page now. 
This year, for the first time, we have also produced a video version of the report. You can watch the entire playlist now on our You Tube channel using the button below.
Annual Report Youtube Playlist