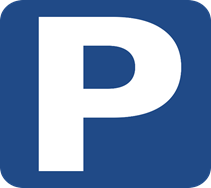 Parking controls on Stockwell Park are currently suspended until further notice.
Despite this, Parking Charge Notices (PCNs) will still be issued for the following:
Parking on yellow lines.
Parking on crosshatches.
Parking in a disabled bays without relevant badge and/or permit.
Obstructing footpaths and entrance/exits.
In addition, parking is not allowed outside of the Barrett House undercroft (including in spaces without yellow markings).
Please be advised that non-SW9 resident permit users and those with no ties to Stockwell Park are not allowed to park on the Estate during this period. This will be closely monitored.
Permit renewal
As the SW9 Community Housing Office is currently closed, it is not necessary to purchase parking permits for visitors.
For resident parking permit renewals, please email info@sw9.org.uk with your details for further advice. Please note that the renewal date will begin from the expiry of the previous permit.
If you have any queries about parking, please contact the SW9 office on:
The following poster has also been displayed across Stockwell Park: