The women's group is a peer support group, facilitated by JC (Julie Cumberbatch) who is a trained peer support worker with lived experience.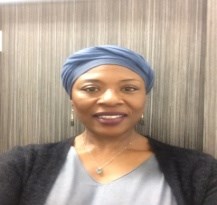 The group meets at the Community Centre, on Wednesdays from 3pm until 6pm. 1-1 sessions are from 1pm until 2:30pm. 
The group has been set up for women to come together for support, engage in different activities, learn new skills, get information, be signposted to other services if needed, or just to talk. Guest speakers will be invited when available. The group will discuss and decide on what is done in each session. Those who are not comfortable talking in a group, you don't have to; you're still welcome to come! 
Light refreshments will be provided.
What to expect:
Weekly group session where you will be welcomed
To be treated with respect and to respect others
Not to be judged or to be discriminated against
1 to 1 sessions are

 

treated as confidential
Guests will be invited to give expert information or to help with an activity such as crafts, cooking, sewing etc.
The group will be user led, so if anyone has a skill or idea they would like to share, feel free
What is said in the group stays in the group!
Come along, be yourself, participate if you can, and enjoy!