There isn't much time left for you to enter the 2017 Stockwell in Bloom gardening competition.
This is the third year of the competition, created to give our residents the chance to show off the work they have put into making their outdoor space and our neighbourhood beautiful. 
This year there are four categories to enter:
Best Garden
Best Vegetable Garden
Best Balcony/Patio
Best Eco Garden
Each category winner will receive £25 worth of high street vouchers.
To enter, send your name, address and the category you would like to enter to Lily Goodwin, Resident Engagement and Communications Officer at Lily.Goodwin@sw9.org.uk, call our office on 020 7326 3700 or fill in our online 'contact us' form.
The closing date for entries is Friday 2 June 2017, judging will follow shortly after.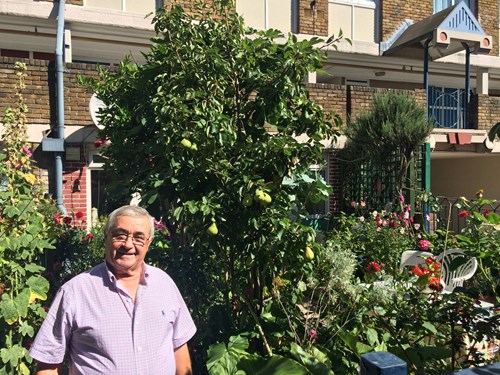 Last year's winner of 'Best Garden'