Help us make our housing services even better...
...become a Scrutiny Panel Member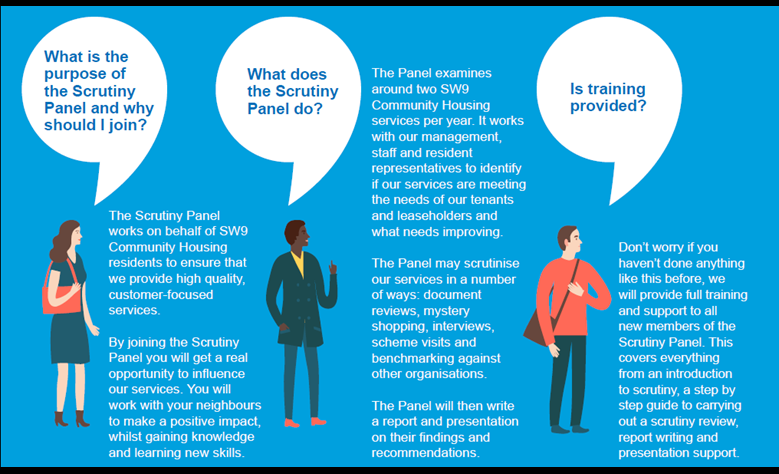 What skills will you need?
You do not need previous experience working on a Scrutiny Panel to join. We are just looking for people who have the following skills and competencies:
Excellent team working skills – able to work collaboratively and support collective judgements;

Good communication skills – able to share ideas effectively and report on findings and recommendations in a clear and useful format;

Reliability – show commitment, attend meetings, carry out duties and participate in training;

Good decision making skills – able to summarise information and make
Interested in joining?
Contact our office on 0207 326 3700 or email info@sw9.org.uk. You can also view our website for other involvement opportunities.