Is SW9 Community Housing meeting your expectations?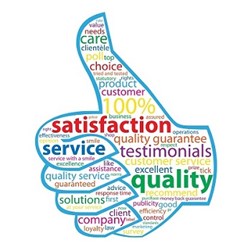 Throughout February and March, SW9 Community Housing will be carrying out a Resident Satisfaction Survey regarding all aspects of our service delivery.
Why are we carrying out the survey?
This survey will allow us to measure resident satisfaction in order to identify whether we are meeting, exceeding or failing your expectations. The results will reveal what we are doing well and what we need to improve in order to provide you with an excellent housing management service.
How will the survey be carried out?
A telephone survey will be carried out by an experienced research company, Voluntas. We will be using questions provided by an organisation experienced in producing surveys. The same questions are used by hundreds of housing providers across the country, allowing us to compare our performance with other organisations.

What will SW9 Community Housing do with the results?
All results will be confidential; this means that no personal information will be released into the public domain. We will use the results of the survey to understand where we are failing to meet your expectations. From there, we will create an improvement plan for our services and work hard to resolve the issues highlighted. The results will also provide the first topic of scrutiny for our Resident Scrutiny Panel, made up of our tenants and leaseholders. For more information about the Scrutiny Panel and how to join, click the link below.
Find out more about our Scrutiny Panel
How can I take part in the survey?
Throughout February and March, Voluntas will phone a random sample of our residents. This means you may or may not receive a call and be asked to take part. The survey should take less than 10 minutes to answer.
Why should I take part?
In order for our results to accurately reflect the views of our residents, we need to gather responses from a large number of our residents. By answering the survey you will help us understand how well we are delivering our services and what we need to improve. This will allow us to shape our services in a way that truly helps residents. All respondents will be entered into a draw to win £100 worth of love2shop high street vouchers.
Any questions?
For more information about the survey, please call our office on 0207 326 3700 and ask to speak to Lily Goodwin, our Resident Engagement and Communications Officer, who is coordinating the survey. Alternatively, you can email your queries to info@sw9.org.uk or fill in our Contact us form on our website.