We have now officially appointed
six 
new Board Members - two tenants, two leaseholders and two independents. 
Our new Board members bring a wide range of skills and experience to the SW9 Community Housing Board. They will ensure that our community is represented and that our organisation is run effectively and efficiently.
You can read the short bios for each of our new Board Members below:
Adebayo Ajibade - Tenant Board Member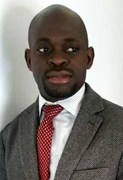 Adebayo has lived on Stockwell Park Estate for over 7 years. He is an Accounting Officer with over 5 years of experience in Accounting and Management.
Steven Warren - Tenant Board Member

A new tenant of Stockwell Park Estate, Steven is a Private Consultant, delivering counselling and psychotherapy. He was previously the Chairman of an international advanced medical treatment company.
Benjamin Peart - Leasehold Board Member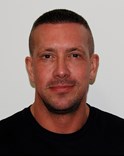 Benjamin is an experienced IT Manager/Director with an MSc in Computing and Information Systems. He currently runs an IT outsourcing company.
Colin Faulkner - Leasehold Board Member

Colin currently works as Director of Government at UK Green Investment Bank. He has previously been a trustee for Wester Hailes, a charity focusing on community regeneration through the arts.
Sarah Thomas - Independent Board Member

Sarah works as a Communications and Marketing Manager at Phoenix Community Housing. Sarah has over 8 years of experience in the housing and charity sectors.
Andrew Sternberg - Independent Board Member
Andrew has over 30 years of experience working in the public and social housing sectors. He currently works as a Senior Procurement Manager at Clarion Housing Group.
You can see the full list of our Board Members by clicking the link below: