We are delighted to announce that we are changing the way that you make payments over the phone to our staff, which will secure your card details and ensure these are not compromised in any way.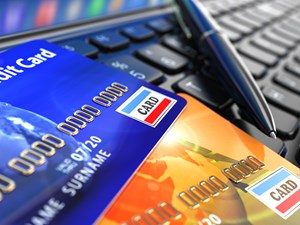 What is changing?
Currently when prompted, you would read out your card number over the phone in order to make a payment. Rather than reading aloud these details, via the new system, we will ask you to enter your card details into your phone's keypad. You will remain on the phone to our operative at all times, meaning that they can continue to provide you with support throughout the process, and will see '***' on their screen in real time as you enter the digits.
When is the change happening? 
This change goes live on 1 November 2017.
Why is this change happening?
As a business we take data security seriously and are making these changes to allow your card details to be further safeguarded. When reading details over the phone, there is some risk of your card details being compromised, including someone overhearing your details and potentially recording these to use unlawfully.
With the new way of processing payments, your card details cannot be overhead or stolen by any party. Only our payment processor, Allpay, and the bank will see the card numbers that you put into your phone, in order to process the payment. This greatly reduces the risk and safeguards you from potential fraudulent activity. This way of taking payments heavily reduces the number of internal systems and people that would hear/see your card details.
Will this mean making a payment is harder?
Not at all, this product is set to be easy to use for you as the customer as well as our staff. If you type a character or multiple characters incorrectly, then our staff can delete either a single character or reset the field completely for you to re-enter your details.
In addition, our operative can continue to support you as they will be on the phone with you at all times. In real time the agent will be prompted by their screen if a character is entered incorrectly on your card number due to the way that your card number is constructed.
For more information, have a read of our FAQs document: FAQs
You can also contact us with any further questions you have by filling in our contact us form or calling us on 0207 326 3700.