Our Christmas Hamper Project returns for the 6th year! 
It's the time of year for giving and that means time for our Christmas Hamper Project! At Christmas time, we work with resident volunteer Marcia Scott to create 100 hampers to give to our residents.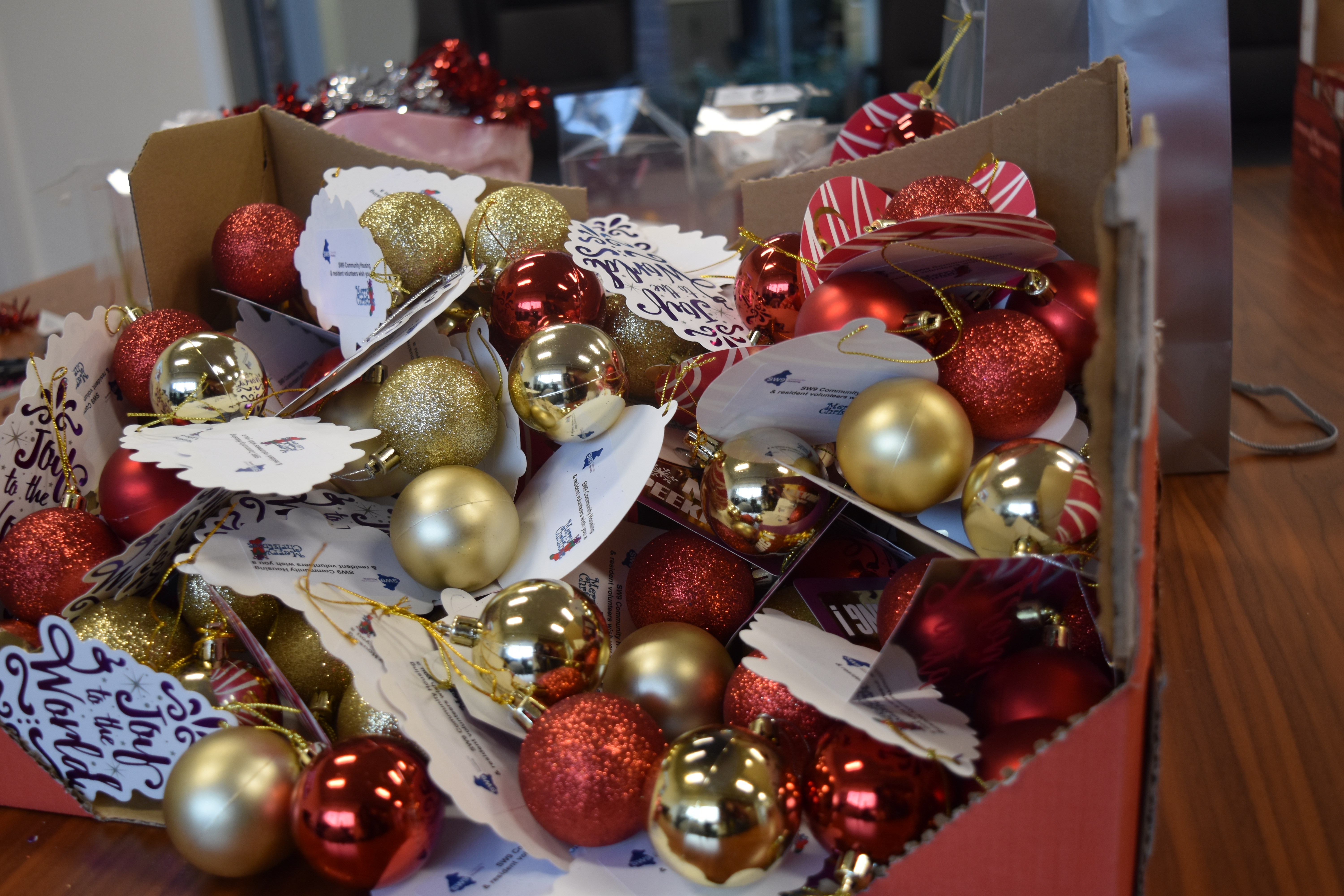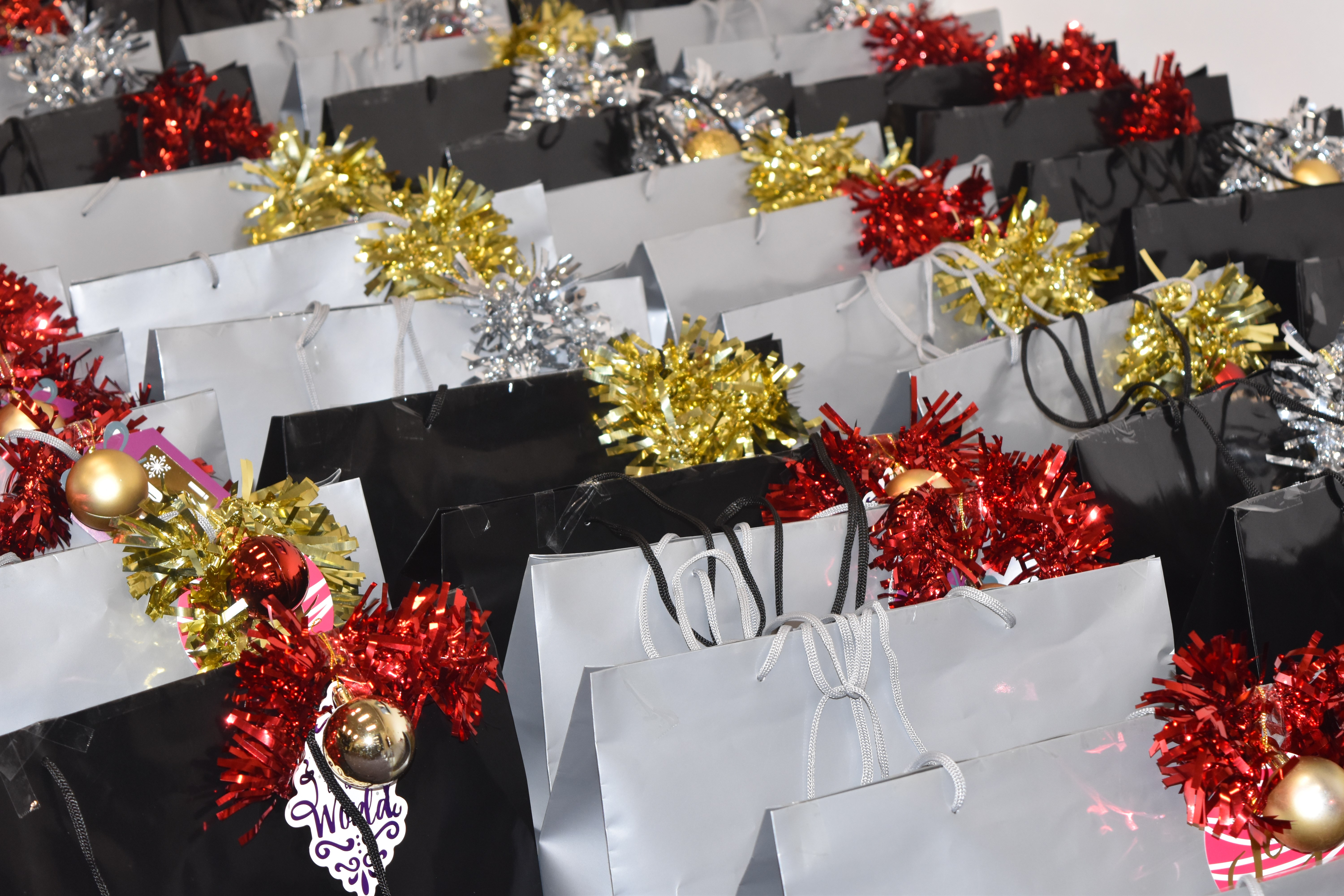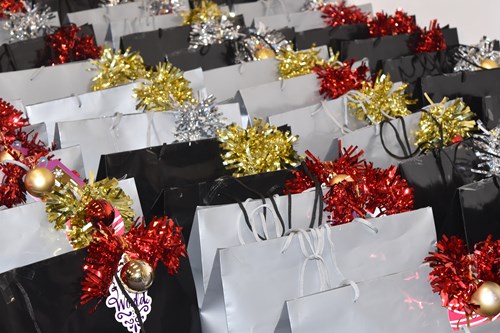 69 hampers go to Helmi and Wynter House, our sheltered schemes, and an additional 31 hampers go to our more vulnerable residents living on the estate and in our street properties.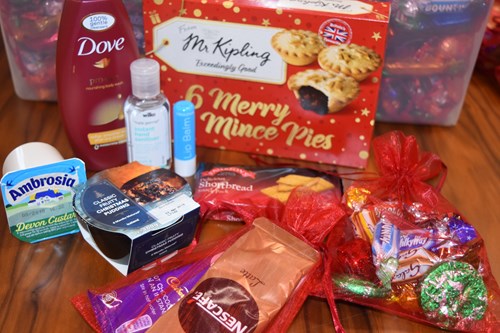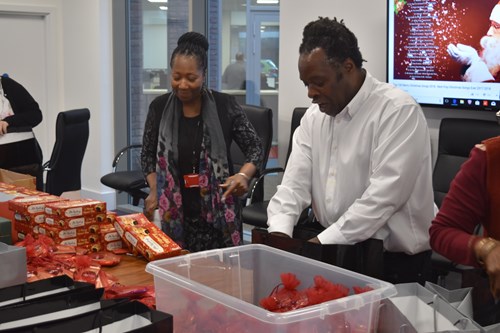 Last week we held our big hamper packing day where resident volunteers, old and new, joined in to help us put all the gifts in bags and decorate them.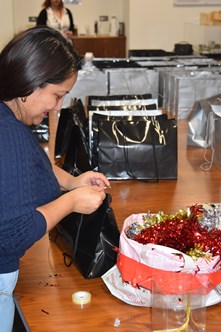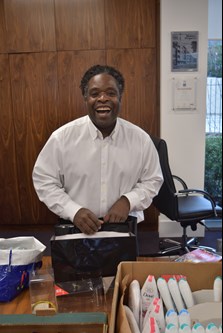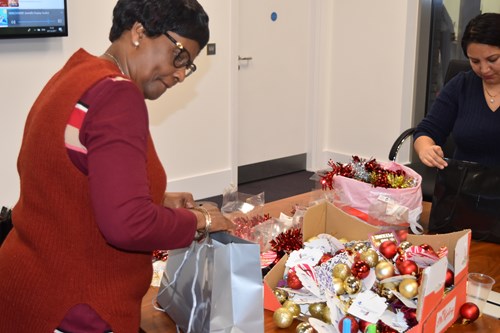 Thanks to all our volunteers who helped out this year!
Another big thanks goes to Tesco New Malden who donated £100 towards the contents of this year's hampers.