Planning permission for the latest phase of the Stockwell Park Estate regeneration in South London was granted by Lambeth Council Planning Committee on 12 April 2016.
Network has been working closely in partnership with the London Borough of Lambeth to regenerate Stockwell Park since 2008. The Thrayle House redevelopment is the latest phase of our £200m regeneration programme.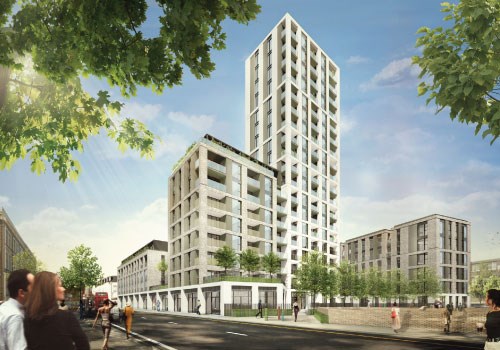 The Thrayle House development will provide 177 new homes and 1,358 square metres of flexible retail and community space.
This is great news. This scheme has been designed in close consultation with the local community to preserve and enhance local facilities such as the skatepark whilst providing a range of much needed, well designed new homes for London.

Vicky Savage, Executive Director of Network Homes
Network Homes plans to build a total of 177 homes: 81 social rented homes including 41 for families, and 40 homes for the active elderly, along with 96 homes for private sale.
Richard Harvey, Design Director, PRP Architects, said:
"We are thrilled to have been given the go-ahead for this scheme. We hope that Thrayle will create a new landmark for Stockwell Park and Brixton, enriching the area and providing high quality homes for all ages and tenures in the local and wider community."