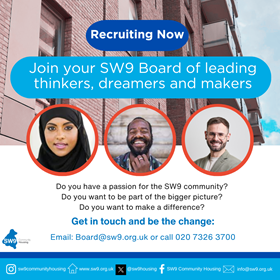 If you would like to have a say about your community or if you believe that your contribution can lead to a positive difference on living and working around the estate, we would like to invite you to join the
SW9 Resident Board.
We're actively recruiting now and would welcome your application.
Contact us at Board@sw9.org.uk or call us on 020 7326 3700 for more information.