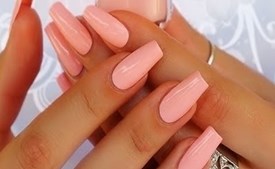 On this professional one day course, you will learn how to create gel nail extensions and gel polish as well as learning hygiene, health and safety, UV/LED gel nails and after care.
This is a professional qualification and is insurable, allowing you to use this therapy with the general public and charge for it.
All equipment and manuals will be provided.
Missing any element of the session will conclude you not achieving the accredited diploma.  
Requirements:
This course is delivered in partnership with Gateway Workshops.
If you are interested in getting involved, please contact Komal Doan, SW9's Community Engagement and Communications Manager:
Telephone: 0207 326 3700
Email: getinvolved@sw9.org.uk
Website: Using the 'Contact us' page.