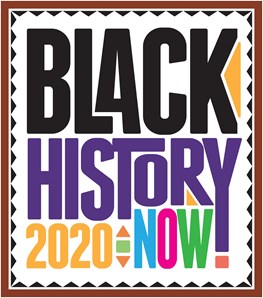 During October 2020, SW9 supported Black History Month.
Black History Month is an annual observance originating in the United States. It has received official recognition from governments in the United States and Canada, and more recently has been observed in Ireland, the Netherlands, and the United Kingdom. You can find out more about it by visiting the Black History Month website.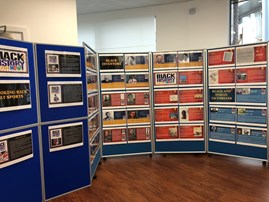 Black History Month Displays
As part of SW9's support for Black History Month, we wanted to focus on those who have brought so much to our modern society and way of life, but that many might not be aware of. We created three displays in our office reception focussing on Black Inventors, Sportspeople and eminent Victorians.
You can find out more about these incredible men and women by clicking on the buttons below.
Black History Month - Inventor Slideshow
Black History Month - Sportspeople Slideshow
Black History Month - Victorians Slideshow
Portchester Castle
SW9 originally intended to run a special coach trip to Portchester Castle but this was not possible due to COVID-19 restrictions.
Originally built in the late 3rd century, Portchester Castle is the most impressive and best preserved of the 'Saxon shore' forts. It has a very specific tale to tell about Black History in Britain as over 2500 black prisoners of war were brought there in 1796 from the Caribbean island of St Lucia, including women and children. You can learn more about their extraordinary story by visiting the Portchester Castle website.
We hope to still carry out this trip at some point in the future, when it is considered safe to do so. In the meantime you can find out all about the history of Portchester by clicking on the button below.
Black History Month - Portchester Slideshow
Wordsearch competition
Based upon Black History Month and our displays, we also created an all ages wordsearch competition. Winners received a copy of these inspirational books by Vashti Harrison:
Little Leaders: Bold Women in Black History.

Little Leade

rs: Exceptional Men in Black History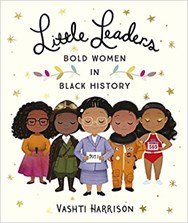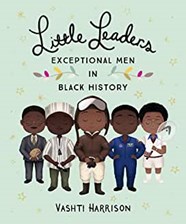 Although this is now closed, please do click on the button below to download a copy of the word search and give it a go, just for fun!
Black History Month - wordsearch competition