Thrayle House, the site of our former office, is the latest phase of the £200m regeneration programme. 
The Thrayle House redevelopment will provide 177 new homes and over 1,000 square metres of retail and community space. It includes 81 social rented homes - 41 for families and 40 for older people. 
Design for new Thrayle House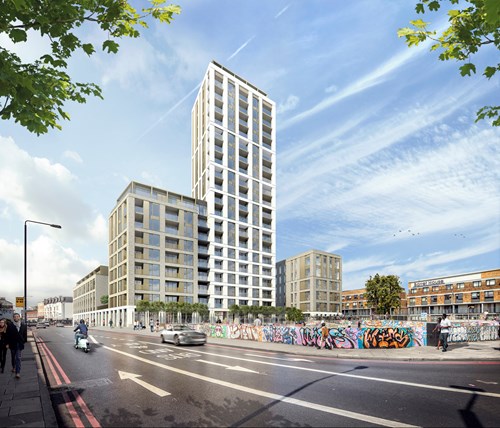 Henry Construction
Henry Construction are our building contractor for Thrayle House. Henry Construction is a Principal Building Contractor with over 30 years experience. As well as building the new Thrayle House, they are also delivering the refurbishment of Tyler House.
Henry Construction's designated Resident Liaison Officer, Maria Cunnea, will manage the delivery of support to residents and the wider community. Maria believes in building constructive working relationships internally and externally, leading to strong customer satisfaction with services offered. Maria will serve as a point of contact working directly with the project management team, client, residents and public.
If you would like to get in touch with their Resident Liaison Officer, Maria Cunnea, you can contact her via email at mcunnea@ henryconstruction.co.uk, by phone on 07388264265 or in writing to Site office, Thrayle House, Benedict Road, SW9 0XU.
Demolishment of old Thrayle House, February 2017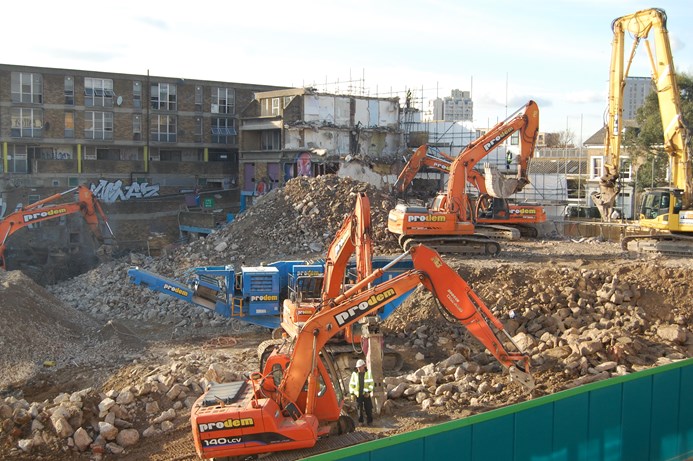 To follow the news of this development, take a look at the Thrayle House Development Newsletters:
This scheme has been designed in close consultation with the local community to preserve and enhance local facilities like the skatepark, while providing a range of much needed, well designed new homes for London.

Vicky Savage, Executive Director of Development at Network Homes
 Demolishment of old Thrayle House, February 2017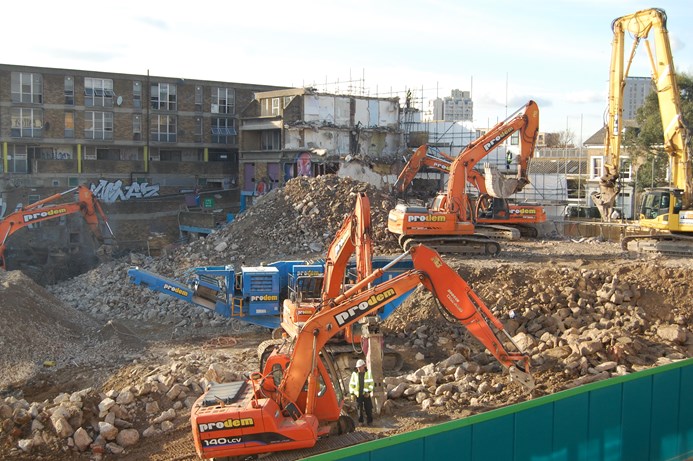 To follow the news of this development, take a look at the Thrayle House Development Newsletters:
November 2016      December 2016      January 2017      April 2017